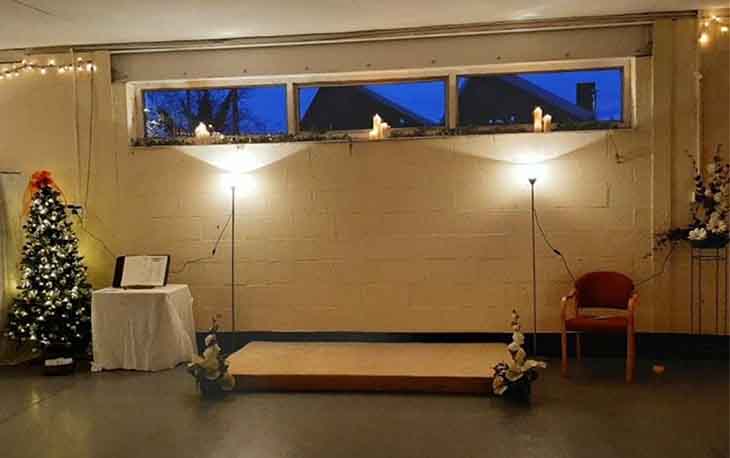 Huntleys Funeral Services held their annual Service of Remembrance On Thursday 5th December 2019 at the Redditch branch. The team work tirelessly every year to transform an area of the branch ready to receive families whom they have had the pleasure to serve across the year. Approximately 100 invited guests attended the memorial evening, this year led by Civil Celebrant Tracey Flavell
Traditional Christmas carols were sung as well as a prayer, poem and a blessing. As an extra special touch, the team stuck a penny onto the order of service page to represent the penny mentioned in the poem.
At the end of the service everyone was treated to the soothing sounds of the Primrose Choir from Primrose Hospice whilst candles were lit. Primrose Choir raise thousands of pounds each year for Primrose Hospice with members giving their time and voices for free.
Funeral Arranger Sandra Smith said: 'Many people came up to me and said how lovely it was and were so happy they were able to place their stars on the tree.'
Poem
The beauty of a memory
Is that it is always there;
Like a penny in your pocket,
You can take it anywhere.
When your heart is heavy
And your eyes are filled with tears,
You can focus on a memory
And travel through the years.
Your heart can visit happy times,
Remembering Christmases past,
When love and laughter filled the air,
Creating memories that will always last.
So, as you travel on in life,
Take this penny as you go,
Remember a lifetime of sweet memories
Of a special someone who loved you so.